This week we're talking about preparing for the winter season with a selection of Storm
Proof Umbrellas.
September is here, school's are back, summer soon becomes a distant memory, and we start to pull out the jackets and umbrellas. Well, that's usually the case until this 30-degree heatwave came along.
We love the sustainable promotional products from the Impact range and delighted they now have a great range of umbrellas in their collection.
Even though a bespoke umbrella might cost you more than a branded pen or mug, the lifespan of your umbrella, plus the higher perceived value to your customers, make umbrellas the ideal option for the marketing budget at this time of year.
Auto Open Bamboo Umbrella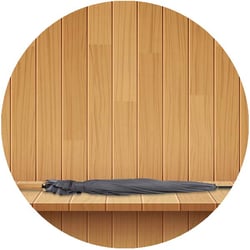 Fancy buying an umbrella knowing you are helping to save water?
The Bamboo umbrella from Impact is made from genuine recycled fabrics, and 2% of the proceeds are donated to water.org.
This sizeable 27-inch auto open umbrella will shield you from the rain no matter where you are.
Check out the 27 inch auto open bamboo umbrella.
Storm Proof Umbrella


With the joys of the English weather, a stormproof umbrella will undoubtedly get used time and time again.
This stormproof umbrella by Impact will keep you dry and comfortable when the rain and heavy winds approach the UK. Available in 6 different colours to compliment your corporate logo.

Check out the 23-inch storm-proof umbrella.
Impact Mini Umbrella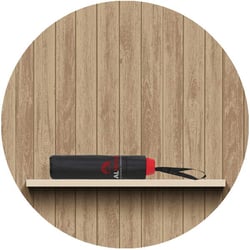 Thank goodness we have more freedom to be out and about again but with that comes with preparing to be out for the day and that no doubt that includes have an umbrella to hand close by.
This is when the mini umbrella becomes our best friend, and this 20.5 Impact mini umbrella has a Metal frame, fibreglass ribs with PP handle, and the all-important stormproof.
Check out the mini impact umbrella.
Auto Open and close umbrella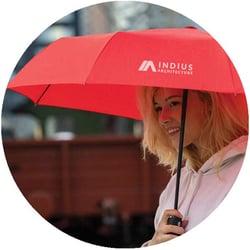 This umbrella canopy has saved 4.3 litres of water and is made from genuine recycled fabrics making it the perfect eco and sustainable promotion giveaway to leave a lasting impression.
The auto open and close feature and fibreglass ribs demonstrate quality time and time again. Available in five different colours to compliment your corporate logo.
Dual colour auto open umbrella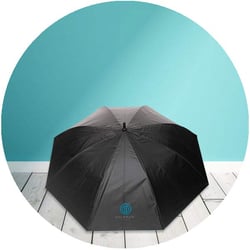 This unique two colour design can easily reflect your corporate branding in a striking stand out from the crowd and give a flash of colour to those using your branded umbrella while shielding from the rain.
Check out the 27-inch dual colour auto open umbrella.
30 Inch storm proof umbrella
Sometimes you want to walk arm and arm with someone in the rain, and this 30-inch umbrella makes sure you both stay dry and comfortable. Or sometimes, the storm means we need more coverage to stay dry.
Featuring a comfortable EVA grip handle and fibreglass frame and ribs for strength.
Check out this 30-inch storm-proof umbrella.
I won't pray for rain, but when it does come, it gives you a great opportunity for some brand advertising.
We hope that you have been inspired by some great promotional products that will stand the test of time and leave a lasting impression.
Have a great weekend!
Sx
Call the team on 01623 636602 or contact us via the website, and we'll be in touch.