Eco-Friendly Giveaways to help the Environment
If your company desires to help the environment and needs some inspiration for new giveaways, look no further!
This weeks top 5 features great eco-friendly promotional products—ideal for corporate gifts or an event giveaway with a difference.

These products help the environment and let your customers know where you stand with environmental responsibility, and promote your business simultaneously!
We'll be exploring a range of products from flower set in a terracotta pot, to sprout pencils.
Let's check this week's range of great eco giveaways.
Encourage the green finger with flower pot gifts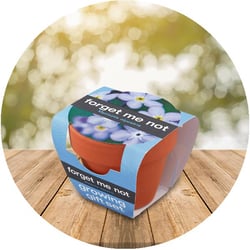 These bespoke terracotta pot flower sets are a great way to encourage the gardener amongst us all by growing a range of plants from Tomato, Forget me not, Chives, Strawberry, Poppy, Daisy or Sunflower.
The bespoke packaged sleeve can be printed in full colour to showcase your branding and messaging.
Check out this flower set in a terracotta pot
Ultimate in eco-friendly stationery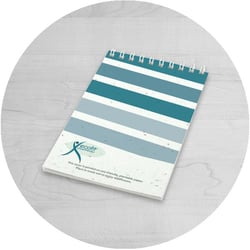 Stop the social awkwardness and colour code your approach.

We can't expect everyone to return to 'normal' social situations especially at events when social distancing has been promoted for 2 years.
These social distancing wristbands make it easy for staff, visitors and customers to make their social distancing preferences clear without awkward questions.
They are made from seed paper embedded with wildflower seeds, so they can be planted after use and are 100% biodegradable. Ask us to see how your business logo would look on this wristband.
Check out these social distancing wristbands here
Perfect sustainable eco-friendly corporate gift