Colourful, vibrant and remarkable pencils made from recycled CD cases and made in Britain!
If you're looking for an eco-friendly and stylish way to promote your brand, look no further than our recycled CD case pencils! These colourful and vibrant pencils are made in Britain from recycled materials, so you can be sure they're good for the environment.
Plus, they're sure to make a lasting impression on your customers.

The Chameleon range of pencils is made in the UK from scraps of plastic discarded in the manufacture of plastic CD cases and repurposed to create these beautiful pencils.

Available in a 30+ rainbow colours, each has been Pantone matched to help find the best shade to compliment any branding colour scheme. The barrel area is generous to showcase your logo, making it the perfect event giveaway.
Show your commitment to the environment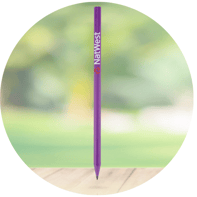 The Chameleon Range of CD Case Pencils is the perfect way to show your commitment to being eco-friendly and show that you have to choose green to be green.

Not only are they eco-friendly, but these pencils are also high quality and sure to make a lasting impression. They're perfect for handing out at events or conferences or selling in your store or online shop.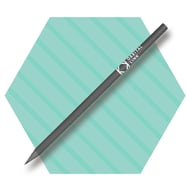 Wouldn't you love your brand to be promoted on such a positive product? Order yours today and show your customers that you care about the environment! Click here to view the Chameleon product range and colours.
Please feel free to contact us to chat about your 2022 event schedule and we'll be delighted to showcase some more great products like this Chameleon pencil range that will get you noticed within your promotional product budget.