Sustainability isn't a fad or phase it's here to stay and on the rise.
More than ever before, consumers desire to understand how their products are made, are they environmentally friendly, and are they sustainable?
When you think about promotional merchandise, do you think about reusable and sustainable products? We hope you are inspired and feel confident to try a new range of promotional products by the end of this blog.
Cotton Tote Bag with a difference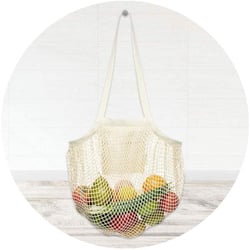 Who doesn't love a reusable tote bag! With the price of plastic bags on the ever increase it can be off-putting and encourage reusable bags.
And if we are getting into the habit of carrying tote bags around to use time and time again, just think about the price per usage if you use this organic cotton tote bag as a giveaway product.
Check out these GOTS Organic Mesh Cotton Tote Bag.
Handy Trio RPET Mesh Pouch Set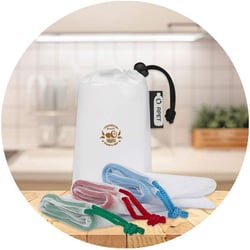 These multi-purpose and convenient pouch bags are not just for fruit and vegetables, but they work great as toy bags, snack bags, craft storage, picnics or even travel bags to keep smalls separate.
In this new world of trendy organisation habits, this is a great promotional product that will be used to essentially organise anything.
Check out the trio mesh pouch set.
Recycled Cotton & Polyester Backpack

Ever wondered what happens to the cut-offs in textile factories?
Do they feel unloved and unfulfilled like the 'ugly dolls?' don't worry we've found out, and they find a new lease of life in the form of stylish recycled cotton and polyester backpack. With a front zipper and padded shoulder straps, you can guarantee that this will be used time and time again.
They are made from recycled cotton; there may be a slight colour variation, but that only adds to the authentic appearance.
Check out these great recycled cotton & polyester backpack.
It's back in a new form, the ultimate desk accessory - phone stand!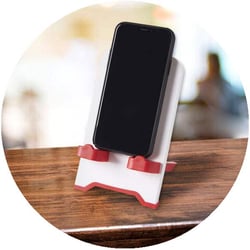 Whether you are returning to the office or finally set out a comfortable workstation at home, a phone stand is an essential desk accessory.
Super handy to keep your phone close by at all times and never miss an update (or, like me, forget where you had it last). Made from recycled plastic and designed to enable charging whilst it's on its stand.
Also supplied in a gift box, making it an ideal gift for mailing.
Sugar cane insulated tumbler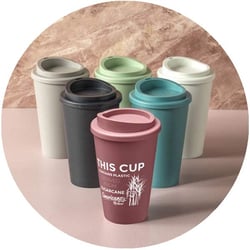 There are travel mugs, and then there are British made stylish double-wall insulated tumbler. We are being encouraged to carry our own reusable mugs and even get a discount on our hot drinks to promote good habits.
So we want to use a stylish tumbler with an easy to use screw-on lid with a capacity for our large coffee and made feel good about your mug knowing it contains 25% plastic derived from sugar cane.
We also pack each tumbler in home compostable bags made in the UK.
Check out the Americano renew 350ml insulated tumbler
Would you like to see any of these products with your company name on them? We'd be happy to supply the artwork to help you visually see how fab these sustainable items would look as your promotional merchandise.
We hope we've inspired you and built some great alternative options into your promotional product mix. Click on the links to view product prices or contact us for a quotation.
Have a great weekend!
S x