Who thinks every week should be a four day week?! ✔️🙏 😊👍

I hope you had a great bank holiday weekend; we managed to get out and about with family and friends to enjoy a little bit of freedom before the rain came!

This week, we're bringing you the perfect outdoor promotional gifts! The humble picnic is enjoying a renaissance as eating outdoors has become our new norm, and we need to pack in the ideal vessels for the outdoor strolls! These days, a few limp sandwiches and a packet of cocktail sausages doesn't make for a very instagrammable occasion!

Show your customers or colleagues that it's the little luxuries in life that make the big difference.

Keep cool on the go!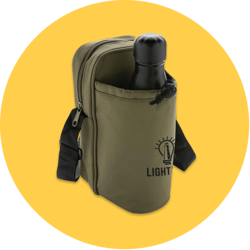 A bag, perfect for keeping your hands free and your drink cold during a hike.

This sling bag fits all your necessities (snacks and plasters for me) in the main zipper pocket and has a designated insulated drawstring pocket for your bottle. It looks great branded and comes in black, light blue or khaki green.

Click here to view the Cooler Sling Bag
Ideal for outdoor promotions, team gifts and everyday commutes.

Fill up that bag.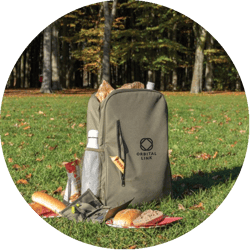 Keep your hands free and your stuff cold. The Tierra backpack, designed with maximum portability in mind. Great for hiking and picnics. The backpack holds 12 cans or eight cans and two wine bottles or a load of sandwiches and snacks.
A handy zippered front pocket holds your keys and other accessories. A matching sling bag is available too. It looks excellent branded and comes in black, light blue or khaki green.


Click here to view the Cooler Backpack.


Ideal for corporate schemes, rebranding and event merchandise.



The ultimate cooler!
This Impact collection, made with AWARE™ tracer. With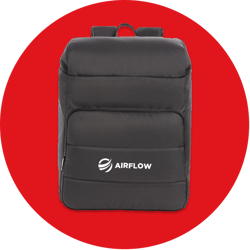 AWARE™, the use of genuine recycled fabric materials and water reduction impact claims are guaranteed by using the AWARE disruptive physical tracer and blockchain technology. Save water and use genuine recycled fabrics.
If you choose this item, you save 6 litres of water, and 11 plastic bottles have been reused. With the focus on water, 2% of proceeds of each sold Impact product will be donated to Water.org.
Thi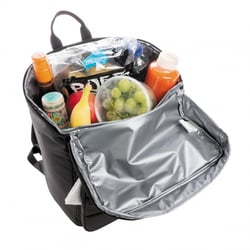 s is the perfect companion for a picnic in the outdoors, as the PEVA main compartment offers plenty of space for six wine bottles or 24 cans - or a lot of yummy picnic treats! The zippered front pocket holds the essentials that you have with you too.

Click here to view the cooler backpack.
Ideal for sales incentives, team gifts and on-pack promotions.
New colours.

This beautiful metallic version of our very popular double-wall stainless steel vacuum mug keeps your drink warm for up to 5 hours or cool for up to 15 hours.
The lid is lockable and therefore avoids any risk of leaking or spilling. The lid is easy to keep clean for optimal hygiene and is dishwasher safe. The unique design of the mug allows you to drink conveniently and safely with one hand directly from the mug.
The size of the mug is suitable to place in any car drink holder.
Click here to view the Easy Lock Mug.
Ideal for events, showroom visits, public transport and key workers.

Si
mple but stylish.

This leak-proof water bottle combines style and functionality effortlessly together. With its capacity of 620ML, you can keep yourself hydrated throughout the day.
The screw-on lid has a beautiful metallic finish and a matching colour body for cold water only.
Click here to view the leak-proof bottle.
Ideal for exhibition giveaways, staff gifts and sales teams.
This week was more about food and drink (my favourite things); it's definitely been the most popular category for orders this week. Let's spend the summer outside together, enjoying the sunshine and company!
Have a fab weekend; stay safe and dry. S x