Well, that was another week that flew by again!
It was a good feeling getting back into the swing of things and feeling so much better. Lots of planning for opening up for workplaces, getting prepared to welcome back their teams, and starting to plan for real-life people events! We cannot wait to get back out and about, meeting with you all. It's 100% the thing that we have missed the most; people.
Introducing the grow book!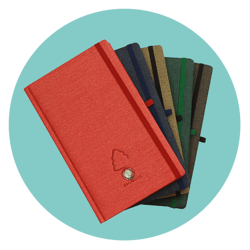 This week we are starting with the super stylish Evolve Growbook; it is unique as it contains a closed case pocket that contains pine seeds that can be planted to grow. Each book features a planting insert leaflet that can be personalised.
The book cover comes in a beautifully textured finish and is available in 5 colours; blue, green, red, natural and brown. This book can be blind embossed or foil blocked with your branding to the cover, plus you can have mix and match colour elastic and ribbon options.
Click here to view the Growbook.
Ideal for sales conferences, team incentives and sustainability projects.
Footballs coming home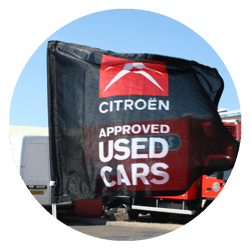 As we start to prepare for last years Euro championships, the football fever will soon be here; we will be having parties in the streets (just because it's an excuse to get out and celebrate this year)! It's time to get prepared with your car flags! Of course, they are not exclusive to football; they are used for campaigns and other sporting events.
Click here to view the car flags.
Ideal for all venue giveaways, in-store promotions and posting out to your customers this summer!
Maxi mug made in the EU!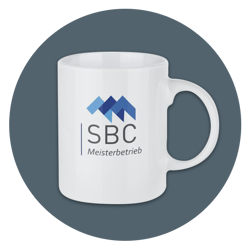 We've always been massive supporters of UK and EU made products; it's been the core of Pellacraft for a long time, so we love that we have the option of a European made selection to add to the range. We will be introducing you to more styles, but the favourite shape has been added to our range for now.
Ideal for every company with a logo and a message; we all drink out of a mug!
Click here to view the maxi mug.
You're a superstar!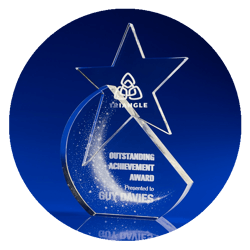 It's probably never been more important to recognise the people that keep your company going! We've introduced this star shine award, and it's just the perfect award for your superstars.
The modern hand-cut star shape piece is attached to a crescent shape which, as a result, gives it a modern look. When you need a Star Award to dazzle and reflect star quality, this is a perfect choice. Each trophy piece is individually made from optically pure crystal.
This is an excellent versatile crystal award that creates an accurate statement.
Click here to view the star shine.
Ideal for employee awards, salesperson or sales achievements.
One for our furry friends.
One for looking after our little (or big) furry friends, the pet safety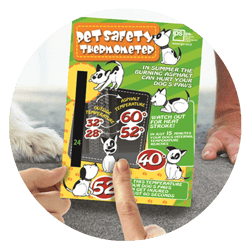 thermometer is perfect for checking the temperature of the asphalt. Did you know that if it's 32 degrees outside, the floor can be 60 degrees and seriously injury your animal's paw pads!
Watch out for heatstroke; in just 15 minutes, your dog's internal temperature can reach 40 degrees.
Click here to view the pet safety thermometer.
Ideal for exhibition giveaways, posting out and on-pack promotions.
A very mixed product selection this week; sometimes, it just falls like that! Wishing you a lovely long bank holiday weekend, get some fun! Stay safe and go steady. Sx