I can almost smell spring, the mornings are definitely getting lighter and hopefully some more good news with the vaccines. I actually left the office this week to go on a little trip to London, everything was so strange. Empty stations, trains and streets which I took as a positive that people are really working from home, where they can. Still freaked out and hand sanitised every time I touched something (good job I have an endless supply of hand sanitiser hey)!
We've had to dig deep this week, lots of introductions but mainly duplicates of promotional products and I thought by Wednesday we were going to be pushing it for this weeks top 5 but then we came across these little beauts that brightened our week. Here we go!
We all need a bit of motivation at the moment!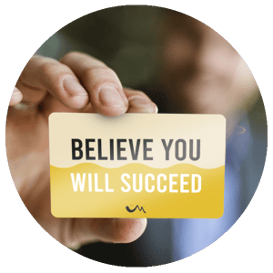 We've been working closely with Mood® over the last year to really showcase the range and the endless possibilities that the fantastic colourways of the Notebook, Metal Bottle and Pen are available in. They are sure to compliment any branding, for clients or teams. The products can be purchased individually or presented as a versatile presentation set. Made from sustainably sourced and recyclable card, the Mood® Collection Gift Box has been designed to hold the Mood® Vacuum Bottle, the Mood® A5 Notebook and the Mood® Softfeel Ballpen perfectly.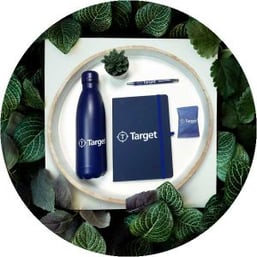 We're always pleased to see a range evolve and think these new additions fit perfectly into the current climate.
Mood® Motivation Cards. Pack of 10 or 20 cards available with personalisation to the front of each card. Promote and encourage wellbeing and a positive mindset with this set of motivation cards, each printed with a positive or uplifting message. Pre-set colours available in all 23 Mood® colours. Manufactured in the UK from sustainably certified card. Matt lamination.
Share a #MoodMoment by following these 5 simple steps to create your own branded Mood® Motivation Cards. Choose pack size, 10 or 20 cards, choose from standard colourful or corporate style, add your personalisation, choose standard gloss or matt laminate finish and select delivery to one address or fulfilment to multiple addresses.
Check out the Mood collection here
Ideal for New starter packs, onboarding packs, thank you gifts, working from home packs and mental health initiatives.
100% Hemp fabric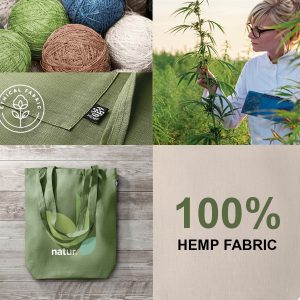 Hemp is one of the oldest and most eco-friendly textile fabrics. It is made from fibres of the fast growing cannabis plant that is naturally pest resistant and that can grow without the assistance of fertilizers and pesticides. This makes it a 100% organic crop and very environmentally friendly. Not only the production process of the hemp is very sustainable , but also the fact that these organic fibres are 100% recyclable.
We're introducing the 100% hemp fabric shopping tote with long handles. It's available in a range of earthy colours that shout it's environmentally friendly and is sure to compliment most brand logos. The hemp range will be expended over the coming months, we will keep you updated as new products are added.
Ideal for in-store promotions, event giveaways, flat pack mailings and virtual conference packs
Spread the love!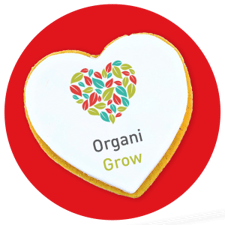 Nothing says I love you more than a heart shaped biscuit. We all need to feel that extra love right now and these personalised classic vegan friendly shortbread biscuits hit the spot! Topped with branded icing, these make the perfect gift for a budding romance! Spread the love to your customer, not only on valentines but all year.
We can send these out directly for you, in the post so that your don't have to lift a finger!
Check out the shortbread biscuits
Ideal for working from home kits, posting to customers and team meetings
Sterilise on the go with this handy box and wireless charger!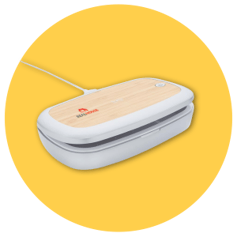 Not sure if you know much about these handy sterilisers that kills 99.9 of the barterica on items placed in the device. Useful for objects like earbuds, jewellery, keys and face covers, you just pop the items in the box and it sterilises them using UV-C technology. You can choose to do a quick clean in 90 seconds or a complete clean in 5 minutes. The 2 UV-C LED light inside is non-toxic and made without mercury unlike many UV lamps in the market. The design also makes sure that the UV-C led light switches off automatically when the box is opened so the user will not be exposed to the UV-C light. The lights have a lifecycle of 10,000 hours. On top of the steriliser is a bamboo material 5W wireless charger to charge your mobile device too!
Comes complete with 100 cm PVC free TPE type C cable. The wireless charger have input: 5V/1.5A and output: 5/1A - 5W and the UV-C wavelength 270nm-280nm!
Check out the steriliser box and wireless charger
Ideal for car fleets, van sharing, care homes, car showrooms and rental companies
This time last year, I would have looked very strangely if someone said this to me....
"Face covers will be your best selling item of 2020"

A year ago, we weren't even wearing face covers, never mind thinking about keeping them sanitised whilst we are out and about. This new product is ideal for keeping your face cover free from germs in between washing, this alcohol free sanitisation spray is a new addition to the range. Spray on outside of your face cover and repeat every 2 hours for added protection. Please do wash your face covers often and on a high temperature. Always refer to washing instructions.
Made in the UK and produced with a printed full colour label.
Ideal for commuters, key workers and posting out in team care packages.
Have a great week, I will be back next week with the latest promotional products for you and remember that you are amazing! Stay safe and take care of each other. Sx