Giving your staff a corporate uniform will not only make your workforce look smarter, but it will also attract more people to your brand.
If you are responsible for managing staff and ensuring that they represent your business in the right manner, then branded staff clothing is a great way to achieve this.
What Are The Benefits Of Using Branded Staff Clothing?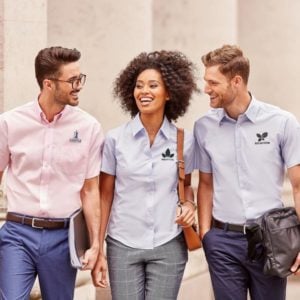 Wearing and representing a company in branded clothing has many benefits:
It Presents A Professional Image – Corporate staff clothing gives your employees a professional appearance which is tied to your business image. The sharper your employees look, the better the reflection on your business!
It's A Real Confidence Booster – Branded uniform can be a real morale booster for employees. It helps to make them feel part of the team, which will no doubt do wonders for their self esteem and you are likely to see productivity increase because of this.
It Helps You Stand Out From The Crowd – Wearing branded clothing with a visible logo on is an effective method of establishing brand awareness for your business at events and exhibitions. It gives your business credibility and an instant reputation for quality and trust.
It Gives You More Mobile Advertising – Potential customers will see your employees out on the go, giving you a great chance to improve brand exposure, as when your staff are seen, your brand will be too.
It Improves Security – Employees who wear staff uniform are instantly recognisable, and distinguishable from guests and members of the public – it's one good way to stop intruders to your business! Wearing branded uniform helps them stand out especially in a busy working environment, or when they are out on business.
What Are The Numbers On Dressing In Corporate Clothing?
Research by the BPMA shows that of those studied, 35% of businesses chose to use branded clothing purely for staff uniform, 42% used it as a tool to raise awareness of their brand, and a further 46% gave it to staff to wear at exhibitions to make their business stands out.
76% of people in the last year who bought branded clothing purchased t-shirts.
63% of people surveyed by the BPMA felt that clothing made staff easily distinguishable.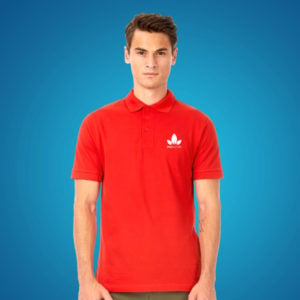 What Staff Uniform Can We Offer?
T-shirts & Polos
Most employers love to make sure that their employees wear branded t-shirts and polos to exhibitions and team building events, so they can make a big impact and maximise exposure. They're affordable, practical and comfortable to wear. We have an extensive range of t-shirts and polo shirts for males and females.
Shirts & Blouses
Practical for everyday smart office wear, we offer a vast collection of work shirts and blouses, each can be embroidered with your corporate logo. Your brand will instantly be matched to this quality workwear.
Jacket & Fleeces
Jackets and fleeces are just one of many corporate clothing solutions we offer which can keep your employees warm in the colder months as well as building brand awareness.
Branded t-shirts don't work well if they are covered up by a non-branded hoodie or jumper. So be sure to give your employees the gift and comfort and warmth whilst also ensuring that your brand is still out on display!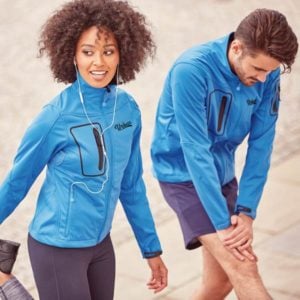 Headwear
Branded headwear is noticeable and eye catching, as well as practical. You can keep employees heads warm in the winter or shaded in the summer with our vast range of branded caps and beanies. There are tonnes of styles to choose from in our ever-growing collection.
We Offer Quality Design Options
A lot of our clothing stock comes from leading brands such as Nike, North Face and Stormtech. You can rest assured that your clothing is made to the highest possible standard.
Interested In Branded Staff Clothing? Call Team Pella Today
Our friendly team of customer advisors are ready to offer the very best advice to help you with your branded clothing needs. Give us a call on 01623 636602 or ask to speak to us on our LiveChat.