Sending corporate gifts that your staff and clients will love is the perfect solution to inspire more smiles this Christmas.
There is only so much chocolate and wine we can consume at Christmas time, and while it's always lovely to receive, once consumed or added to the pile of gifts, it becomes hard to remember what is from who and who gave what.
We've got the perfect business gift solutions, from premium pens to business backpacks.
Let's explore our Christmas premium gifts:
Make a lasting statement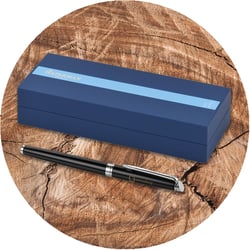 Introducing the Hémisphère Rollerball Pen - the perfect way to make a statement without saying a word! This sleek and stylish pen is made from brass with a lacquered finish and comes complete with a Waterman gift box and one rollerball refill.
Whether you're jotting down notes in a meeting or signing a contract, the Hémisphère is the perfect tool for the job. And its simple yet elegant design is sure to turn heads. So don't wait any longer, order the Hémisphère Rollerball pen today as your Christmas premium business gift!
Check out the Hémisphère Rollerball pen here
Make life a little easier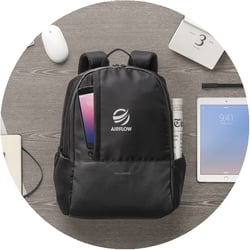 The Moleskin Business Backpack is perfect for the modern professional. With a trolley strap, hidden security zipper, and easy-access outer zip pockets, it's got everything you need to make life on the go a little easier.
Plus, the padded laptop compartment (up to 15 inches) and tablet pocket (up to 10 inches) keep your electronics safe and sound. And with side pockets for your phone and other essentials, you can grab what you need in a flash.
So give the business gift of ditching the briefcase and make your recipient's life a little easier with the Moleskin Business Backpack.
Check out this Moleskin Business Backpack here
Give the gift of a massage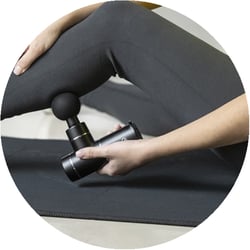 Introducing the Pocfit mini massage gun! This versatile massager is the perfect premium business gift for the fitness industry and/or physical therapy, with four different heads to provide different massages.
It's lightweight and wireless, making it easy to use, and comes with a built-in 5000mAh battery that provides up to 6 hours of use on a single charge.
The motor power is 3200 rpm, and it has 3 different speed settings so that you can find the perfect setting for your needs. Whether you're looking for a premium Christmas business gift or premium client onboarding gifts the Pocfit mini massage gun is a great choice!
Check out this Pocfit Mini Massage Gun here
Powerful party starter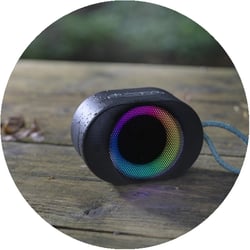 If you're looking for an outdoor speaker that packs a punch, the Move IPX6 is the perfect choice. This powerful 7W speaker is IPX6 certified, meaning it's waterproof and dustproof and perfect for outdoor activities like picnics, BBQs, or cosy winter gatherings with a hot chocolate.
The built-in 1500mAh battery ensures up to 4.5 hours of playback time at max volume with the RGB mood light ON, and Bluetooth 5.0 gives you a range of up to 10 meters.
The built-in microphone and pick-up function allow for hands-free control, and the speaker also has an AUX jack and TF card slot (card not included). Delivered in a premium gift box, the Move IPX6 makes the perfect premium business gift for any music lover in your life.
Check out this Move IPX6 Outdoor Speaker with RGB Mood Light
Perfect for music lovers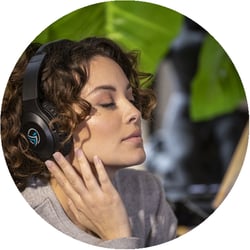 Introducing the Anton ANC headphones! These headphones are perfect for anyone who loves music, and want to experience it in the best way possible. With Active Noise Cancellation (ANC), the Anton ANC headphones heavily reduce outside noise, so you can enjoy your music without any distractions.
The around-ear fit is comfortable and easy to wear, and the button control system makes it easy to access all functions.
The Bluetooth® 5.0 support gives you a maximum distance of up to 10 meters, and the headphones are foldable for easy storage. Plus, the Anton ANC comes with a velvet pouch for protection. Delivered in a premium business gift box.
Check out the Anton ANC headphones
Christmas is a great time to reflect on how the year has treated you and acknowledge people who have made a difference in our year. You can personalise any of the products showcased in this Christmas Premium Gift guide.
If you would like to see how you can personalise any of these premium business gifts we can provide a free visual simply call our experienced sales team on 01623 636602 or click ''request a call back' below. Or check out our perfectly personal Christmas business gifts blog here to review our step by step guide in personalising business gifts to reveal more potential to make a lasting impression this Christmas.