Are you considering incorporating promotional products into your marketing mix but are concerned about the return on investment?
Even in this digital era, the promotional merchandise industry is valued at £120bn+, clearly demonstrating the effectiveness of promotional solutions.
Promotional products still offer high ROIs in marketing due to their impact on the target audience.

With thousands of promotional products to choose from, it can be hard to know how to select the most effective promotional products to keep your business name in front of clients and prospects.
After 40 years of experience in the promotional merchandise industry, we know you don't have to spend loads of money to make an impact. Here we'll share some simple and effective ways to make promotional products count and help you get the most out of your investment.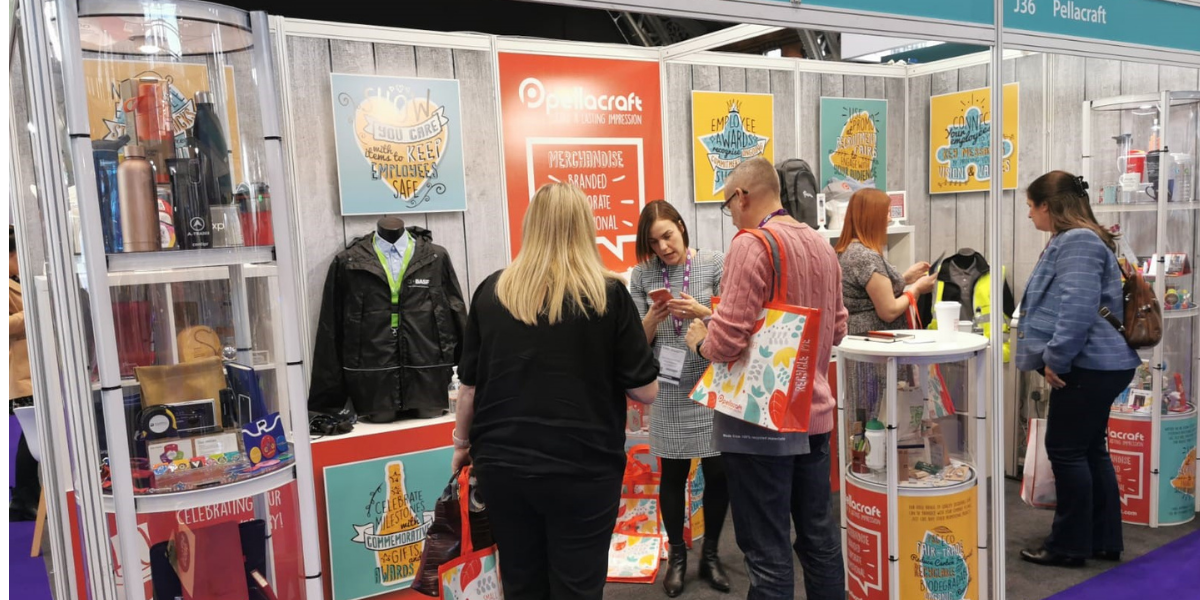 Get to know your target audience.
Understanding the target market and demographics is a critical factor. It will help if you put yourself in the shoes of your target audience to understand their needs, desires, and wants. People are the most crucial part of the marketing mix, and they will help you choose the right product for them.
It's a great starting point to create customer groups and personas to help understand demographic information. Some customers may prefer to have items such as – tag products.
If you take the time to understand your target customers, the easier it will be to make a lasting impression that keeps your business at the forefront of their decisions.
Here is a checklist you can save and have to hand to help you learn everything about your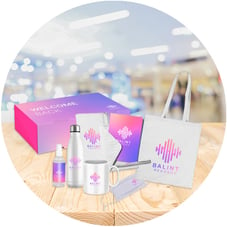 audience and your customer's needs:
Are you targeting businesses or consumers?

What is their background?

What kind of lifestyle do they lead

What are their hobbies/interests or occupation
Consider the goals of your branded merchandise campaign
Will this item be useful for the recipient

Does the product endorse your business message and logo easily?

Will it establish loyalty and show appreciation
Consider your method of distribution
.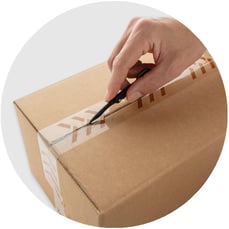 It would help to consider how your promotional products will be distributed and to who. We offer fulfilment services to help you distribute your products quickly and efficiently.
Or, if you're handing out bulky promotional items at events or exhibitions, it's a great idea to add a customised tote bag - double win as the bag will be showcased all day at the event and reused time and time again.
Does your brand message and logo fit?
When choosing promotional merchandise, it's essential to consider how your logo and business name will be seen and how they will be placed on the product. We offer free graphic design support on all orders to visually demonstrate how your brand will display on the product before ordering.
How do you choose a product that will best represent your brand without breaking your budget and maximising your impact?
Make it memorable
Custom promotional products can be difficult to measure your success and impact. Still, the goal for promotional merchandise is to boost outreach and recognition, creating a long-term source of new business.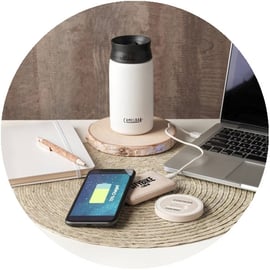 When promotional products have been selected with a marketing strategy in mind, it can increase end-user engagement and promote a call to action.
Have you just launched a go green campaign or carbon footprint policy that you would like to be known for?
Why not match this intention by choosing environmentally friendly promotional products?
Have a clear objective in mind
The options are endless to get your brand in front of people. Don't feel bogged down. Just give us a call we can discuss your marketing campaign with you and inspire you according to your goals and budgets.
Why not sign up for our monthly newsletter to receive offers on promotional products, marketing tips and inspiration on how to attract new customers with promotional products.
*https://www.bpma.co.uk/BPMA/BPMA/About-Us/Industry-Information