Why Is It Important To Spring Clean Your Office Space?
Spring isn't just the time to start pulling off your Winter scarf; it's an opportunity to Spring Clean the office and refresh your employees.
Studies show we spend 33% of our lives in the workplace so it's worth taking the time to build a welcoming environment.
It's hard to be productive in a messy workplace. It's even harder to give the impression of an organised, dedicated brand to visiting, potential and existing, customers.
Research by The University of Arizona and Durable UK shows 82% of people feel they work harder in a cleaner environment. It can be overwhelming to start; it seems easier to ignore the over-spilling filing cabinet and the mystery drawer. You know the one, the one you sort of throw things in when you don't know where else to put them.
We've compiled a few tips of where to start.
Stationery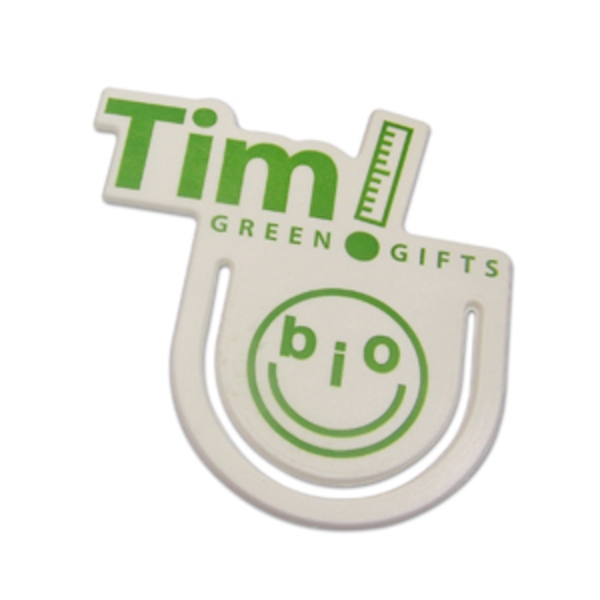 Despite increasingly technology focused offices, paper maintains a fixture in the office and so does stationery. Look at your stationery now and ask: Is it reflecting your brand? Paperclips may seem small but when they're such an integral part of your daily routine they deserve attention.
Move away from generic paperclips and try custom shaped paperclips; they're more personal to your brand, eye catching for your customers and something unique for your employees to use. It shows how much you value your brand, paying attention to the smaller details, and encourages employees to do the same.
This can be extended to all sorts of goods, calculators, pencil cases and letter openers. They all encourage productivity by giving tools that not only make it easier to organise but are specifically made for them.
Pens and Notebooks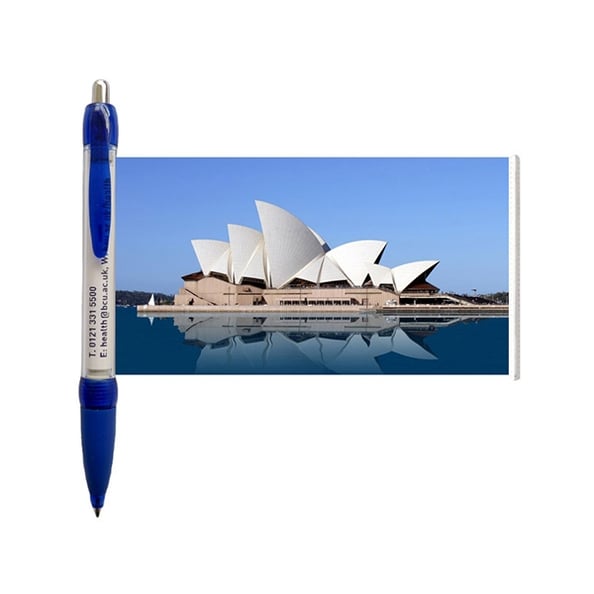 Having dedicated company notebooks saves on scrap paper ending up here, there and everywhere and offer a consistent place to store ideas, meeting notes and inspirations. This makes it easier to keep a tidy desk and reflect on ideas at a later date.
It's also helpful to keep a supply of bold printed pens on stock to give to customers as a thank you for visiting. It helps them remember your brand and the environment you offer.
Uniform stationery also helps build a team environment, everyone can share supplies without worry of ownership and a shared aesthetic helps everyone work from the same page.
Mobile Buddy
People use their mobile phones frequently throughout the day, both work phones and personal, so it makes sense to at least organise how they're used. Branded products like trio cube phone buddies come with earbuds, for those who work better with music, a microfiber cleaning cloth to keep the phone free of smudges, and a stand for the phone to stop it clattering round in a desk drawer or knocking against a keyboard. It tidies up what can be seen as a workplace distraction and promotes the idea phones have their specific place.
Computer Accessories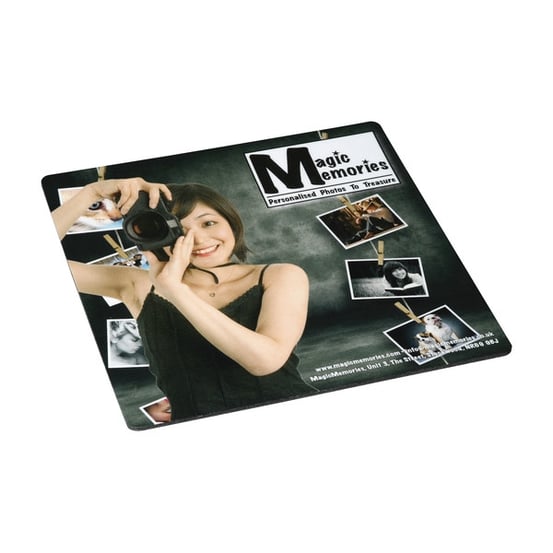 Computers are at the heart of businesses; we do most of our work on them, including communication. Computer accessories offer a variety of benefits. Wrist supports look after your employees. USB type C adapters will become increasingly important, and things like branded mouse pads can add personality.
Keeping your computer in order is just as important as filing physical paperwork. It cuts down on time clicking through obscurely named folders or trying to find that one file on your cluttered desktop. It's also better for clients, they don't want to wait while it takes you five minutes to find a file. You should be able to quickly pull it up and spend your time engaging with them.
Tabletfolio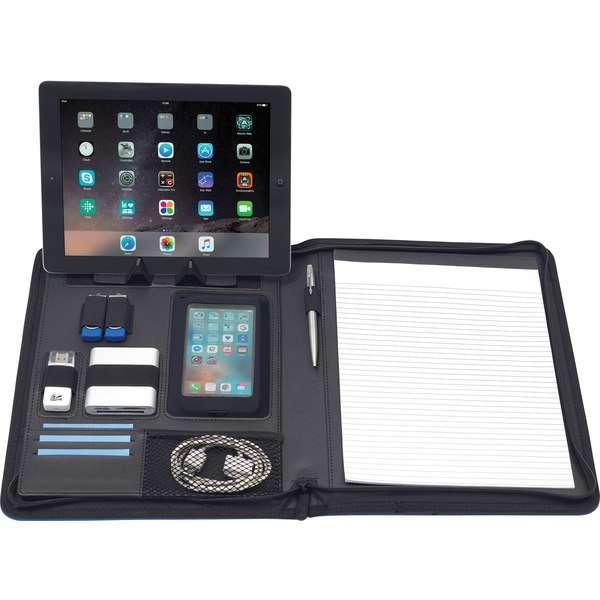 For when you have to take the office on the road! Tablet folders are a modern update on the portoflio. The tablet display section is fantastic for any video conference calls you may need to take out of the office; as well as storage for your USB cables, Memory Sticks, and smaller powerbanks.
We have our whole office range to spring clean your office here, or contact us.