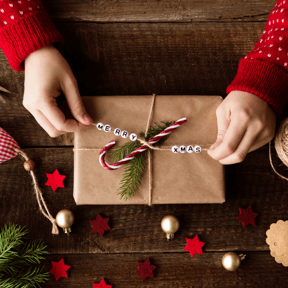 Christmas is a time of giving and showing thanks, especially to those who spend most of their time doing whatever they can for you. During the festive season, many businesses are going to be thinking about how to reward their teams, to show them that they are grateful for everything they do!
It can be hard to work out what type of gift works best for your team. However, one option that is always worth considering is a promotional gift. This includes treats such as advent calendars, hampers, gift sets and baubles. So, with this in mind; why is sending promotional Christmas gifts to your team such a good idea?
It shows you care and value them
One of the main reasons to hand out any gifts at Christmas is to show that you value and care about those you are giving to. Everyone loves to feel appreciated and that everything they do is valued. Not only is this a great feeling for them, but, as a business, when you show your staff that they are important to you, you increase the chance of them working extra hard for you and staying loyal.
Feel part of something special
One key part of increasing morale with your employees is making sure that they feel that they are a part of a family, of a connected place. When you send out a promotional gift, one that will more than likely come with your branding or logo, then you are making sure that they are reminded that they are a part of your family, that they are part of something bigger. Which will make them feel a whole lot more important.

Make it useful
Most of the time, promotional gifts are useful, that you can hold onto. Sure, every single gift that you can receive is going to be great news, but sometimes it is nice to know that whatever you have been gifted is going to stand the test of time. Something that is true for homeware or something more decorative for the home. Our most popular items this season have been useful on a personal level, blankets and chopping boards.
They can be cost-effective
Whilst you won't want your team to know that cost is a key consideration in gifting them something this Christmas, the truth is, it is. Promotional materials, are often created in bulk, which means that you are going to be given a deal on what you buy. This not only means that you can make sure that you can order a high volume of gifts, all to the same standard and the same quality, but also that you can get it at a great price too.
Make it a Christmas design
When we're all so used to seeing products with a promotional logo it can feel that you are just doing the normal ordering, our team have found that adding a Chrsitmas design, pattern and message soon makes the office mugs look like the perfect Christmas gift. We have lots of stock designs, just ask our lovely design team to add a bit of Christmas sparkle to your artwork.
As you can see, there are so many reasons to buy promotional gifts for your staff members this Christmas. The main thing to remember is that giving out gifts is the best way to show that you care about who works for you and that you make them feel appreciated for the work that they do for the other 364 days of the year.