Pellacraft is proud to announce that Natalie Kettle and Laura Richards have recently gained British Promotional Merchandise Association (BPMA) recognised qualifications.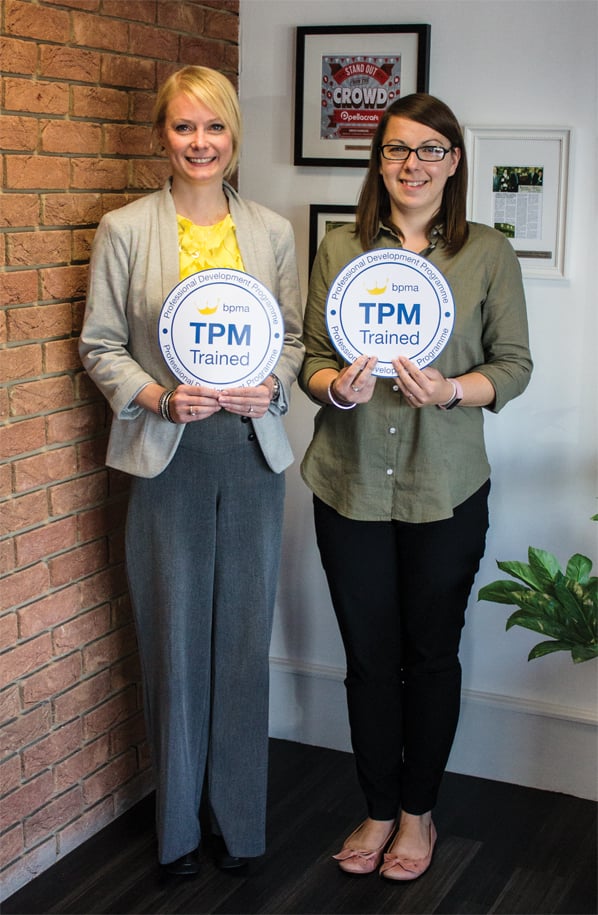 The BPMA in recent years, has increased its efforts to try and professionalise the promotional goods industry and in doing so have created a series of structured training programs that can be integrated into businesses, and provide people with training tools that actively encourage continuous professional development.
With training and education firmly on the agenda for 2017, the BPMA offers three courses, Trained in Promotional Merchandise (TPM), Certified in Promotional Merchandise (CPM) and Master of Promotional Merchandise (MPM). The courses have been designed to suit every individual within a business, depending on the level of experience they hold.
Both Natalie and Laura work within the sales team and have taken full advantage of this opportunity to further their developments and have both completed the Trained in Promotional Merchandise (TPM) BPMA qualification.
In order to pass the accreditation, they each had to earn credit points in the 14 subject categories they had to study. Topics such as marketing and product compliance, ethics and customers service are covered, with each individual then having to complete an exam in front of an invigilator before moving on to complete the next topic.
With six Pellacraft members now BPMA accredited, Director, Sam Pella said "I am delighted to see that more and more of our staff are taking the opportunity to earn BPMA accreditations. The accreditations both Natalie and Laura have gained will place them in a great position to better understand the needs of our clients and continue to the provide expert advice for which we have become renowned."