Pellacraft welcome Luna to the team!
The quality and efficiency of Pellacraft's order processing is about to come under the spotlight following the appointment of Luna Marcius, who joins the company as an order processor.
Here is some more background about Luna and how her previous experience and transferable skills makes her perfect fit for her role at Pellacraft.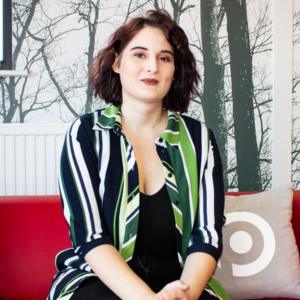 Luna previously worked within the asbestos department of health and safety consultancy Marpal Ltd where she accompanied colleagues on building surveys and inspections. This enabled her to learn a lot about health and safety and fire risk assessment. She says her favourite aspects of her role was experiencing the different environments, the responsibility for ensuring everything has been accounted for and ensuring that companies were complying with regulations.
Luna, who currently lives in Belper, is combining her role at Pellacraft with completing a Business Administration apprenticeship.
Commenting Luna said, "In joining Pellacraft I believe that the ethics and the environment offered by the company will help me develop new skills and enhance my knowledge. I have been warmly welcomed into the team and the support I continue to receive has been very refreshing. This is very important to me because it is something that I believe is lacking in many companies. I have never worked in the world of promotional merchandise before, but I truly feel that I will learn a lot from my colleagues. The overall energy and attitude of everyone that I work with has made me want to work better and harder in order for us to maintain the outstanding reputation that every employee within Pellacraft has worked so hard to build."
Outside of work, Luna's main passions are her love of training dogs and learning new languages. Luna is from Croatia and her family were originally from Hungary, so she has been raised in a bilingual family and says she has a natural gift for picking up languages very quickly. She says languages have made her explore fascinating new cultures and learn many new things.
Luna also enjoys reading books, her favourite authors are Stephen King and Haruki Murakami. Luna has also organised fund raisers and awareness events for the MS society in Derby.