Beat the cold months and keep your logo on display by investing in quality layers from Nimbus - bringing modern corporate fashionable Scandinavian design to jackets.
We can gain a competitive advantage, create an interest in your company and build brand awareness with this range of winter jackets perfect for style-conscious individuals. This range of jackets from Nimbus includes men's and ladies' styles with all sizes catered for.
Let's explore this range of Nimbus jackets:
Stylish & warm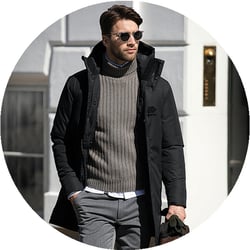 Say hello to Mapleton Urban Tech Parka - the perfect parka jacket for winter! Whether you're looking to bundle up during your morning commute or take in the wintry sights, this stylish and functional piece is your go-to for comfort and protection against those cold days.
It features a classic casual-business look with plenty of clean and detailed elements that add an elegant touch, such as Scandinavian-inspired designs to give you a truly unique look. Best of all, each Mapleton parka can be customized with up to 5000 embroidered stitches to make sure yours stands out from the crowd!
So don't worry about the winter chill - be cosy and fashionable with this stylish Mapleton Urban Tech Parka, available in Mens and Ladies fit.
Check out this Mapleton Urban Tech Parka here
Stay active and toasty.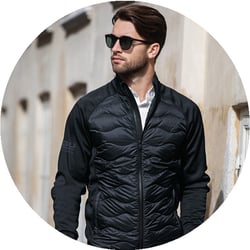 Be unbeatable during the cold months with the Stillwater Hybrid Down Jacket! Its lightweight down insulation keeps you feeling toasty yet agile.
With its modern design and hybrid construction, this jacket helps you look sophisticated while showcasing your branding distinctively.
You can customize this item up to 5000 stitches with embroidery to make it truly unique to your brand! Stay snug and stylish with this Stillwater hybrid down jacket.
Check out this Stillwater hybrid down jacket here
Timeless design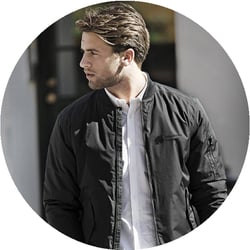 The Bushwick Timeless Bomber Jacket is the perfect addition to any wardrobe. This classic, bomber-style silhouette will boost any branded workwear uniform.
This timeless design keeps its popularity year after year, featuring zip plackets at the front, a firm waist and rib-knit trims at the collar, hem and cuffs. Suitable for smart or casual looks; this iconic piece of outerwear adds refinement to your branded workwear look no matter the occasion.
Not only is it stylish, but thanks to its windproof, waterproof and breathable fabric, plus padded construction with taped seams, you're also sure to stay warm whatever Mother Nature throws your way! Order the Bushwick Timeless Bomber Jacket today.
Check out this Bushwick Timeless Bomber Jacket here.
Warmth with fashion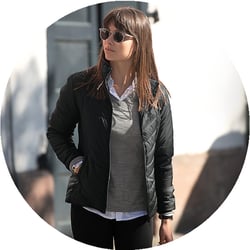 With fashion and function fused in harmony, the Kendrick Jacket will be your favourite for many years to come!
Its fashionable design features sharp lines, sleek style, and accent colours that will turn heads at any work occasion. But don't let its style fool you – this jacket also has all the warmth and protection. Crafted with DuPont™ Sorona®, it provides just the right amount of insulation without bulkiness or added weight. The lightweight fabric helps keep you comfortable all day long as you move about your regular activities!
And when things start getting cold! Convert it into an extra layer by zipping the Kendrick into a compatible Nimbus product! That kind of versatility will make this jacket a wardrobe staple. Whether you're looking for something to add a bit more oomph to your everyday brand workwear outfits or need something warm and protective against unexpected weather, the Kendrick is here to be your go-to companion.
Check out this Kendrick jacket here.
Stylish and sustainable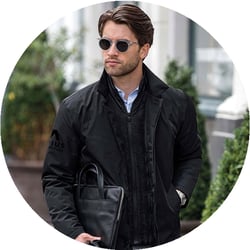 Are you looking for a stylish and sustainable coat to enjoy this season? Look no further than the Abington Jacket! It's a modern windproof and water-repellent business jacket, available in both men's and ladies' fits.
The outerwear is made from 100% recycled polyester twill – an environmentally friendly must-have item.
You will look incredibly sophisticated with its equally protective details, like the detachable gilet-like wind placket or the 100% Sorona® Aura padding that keeps you warm all season long.
The Abington Jacket is perfect for any fashion-conscious person who wants high-quality workwear that will protect against elements that don't compromise style or sustainability.
Check out the Abington Jacket here
If you would like to receive a visual to see how great your brand would look on any of the jackets showcased you can call our experienced sales team on 01623 636602 or click ''request a call back' below.