We know some of you will be relieved we are giving our Christmas theme a break this week.
Don't worry we aren't one of those super organised teams that have all their Christmas shopping purchased and wrapped by the end of October. Although with all these rumours of shortages, we are tempted to buy a couple of Terry's chocolate oranges just in case.
Each week we like to shout out products that aren't just our bestsellers but deserve a product spotlight and hopefully help you discover new and innovative promotional product ideas. This week has an outdoor theme; kicking off with Hydroflex.
Keeping you hydrated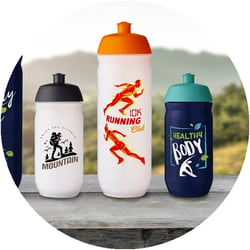 There are two types of people – those still struggling with lockdown weight and those who took the experience of lockdown to discover a newfound love for sporting activities.
With the increase in sales for sports bottles it appears to be a habit people are sticking with. This 750ml sports bottle is perfect for sporting environments and sports events, plus it is a British made product!
Check out the 750ml hydroflex sports bottle
Keeping you hydrated but smaller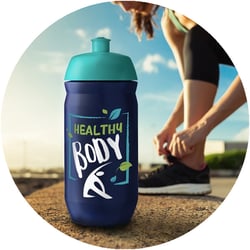 This 500ml bottle has all the features of the 750ml sports bottle.
Both bottles are available in a wide selection of colour swatches from blues, greens, reds, purples and monochrome.
Imagine the adventure your branded sports bottle will go on.
Prices from £1.21 per bottle - it's an excellent opportunity to give a long-lasting and valuable promotional product out at your event.
Check out the 500ml hydroflex bottle here
Be the hero this winter

This mild October could trick us into thinking Winter may skip a year, but who are we kidding – it's the great British weather – we may skip summer, but Winter always makes an appearance.
Why not play the hero and supply this large recycled plastic ice scraper ready and waiting for those icy mornings.
It's a win-win product – made from recycled plastic and British made. From as little as £0.79 each, it makes a great alternative to the best selling pens.
Check out this large recycled plastic ice scraper here
Your brand recall to the rescue on an icy morning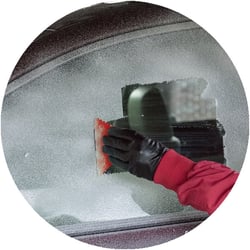 This smaller plastic ice scraper has a large decoration area and strong handle so that it won't let you down on those icy mornings.
Available in 7 different colours and starting from just £0.44 per plastic ice scraper makes it a cost-effective choice for your promotional product range this winter.
Boys, girls, young and old wear them – we all love baseball caps!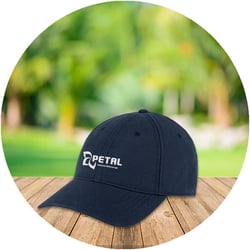 They are the go-to headwear for most of us, albeit for a sporting event or a bad hair day.
It's a wardrobe staple that survives the wardrobe cleanse year on year. This one size fits all with six-panel baseball cap is stylish and made from 100% organic cotton, represents a high-quality promotion gift.
Your embroidered logo in full colour is guaranteed to make a statement.
We hope you have enjoyed our mixture of promotional products this week. For you, Christmas lovers don't worry; we'll be revisiting some great Christmas gift products again soon.
If you need any samples or ideas, please give us a call.
I hope you have a fab weekend. X
S x