We've all seen branded workwear; we are all familiar with it and look for it when needing assistance at the supermarket or ordering our daily coffee, but what does it truly mean to have your own branded workwear. Suppose staff members are not in the typical roles that we've come to expect in a company uniform. How do you know when to introduce corporate workwear to the team and why it shouldn't be seen as an unnecessary business cost but a trust-building and great for team morale.
A good company uniform establishes authority and trust. And if customers trust you, they are more likely to buy from you. When you have their trust, you boost the lifetime value of each customer.
Here at Pellacraft, we work closely with our clients to investigate the variety of purposes for a uniform. Our clients may opt to provide uniforms for:
Consistency,

Identification,
Safety,
Practicality,
Branding.
Uniforms help create a positive image of your workforce; choosing the right company uniform to promote your brand and support your employees day in, day out gives a sense of belonging and pride and improves staff well-being; and in some cases, it can boosts morale in the workplace.
Our client, Romo fabrics, the experts in fabrics and wall coverings are an international family-run business that places employee welfare at the core of the company's values. With hundreds of employees in varying roles, they need a full range of professionally printed uniforms from polo tops, sweatshirts, tabards, men's and ladies gilets and jackets.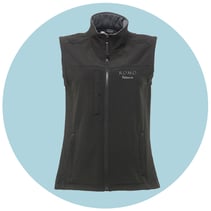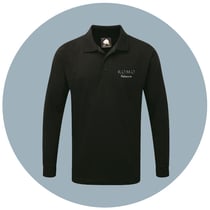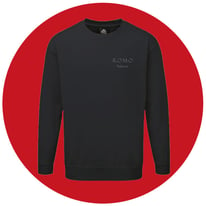 The uniforms are embroidered with company branding, employee name, and when appropriate, health and safety roles such as first aider or fire marshall. Helping fellow employees clearly distinguish authorised personnel when in need of health and safety assistance.
We simplify the set-up process with visual designs supplied before printing, including measurements and positioning on the uniform items before printing.
Our easy to order system makes it a quick task for personnel to reorder existing uniform items or new starter requirements.
Orders are fulfilled and sent in individual packs for ease of distribution to the team members.
Are you looking for help or advice on your branded workwear? Our dedicated team of experts can help you decide which branded uniform essentials will work best for you. Contact us today.