rPET Progress in the Making!
Our impact on the environment is so important, so when new processes which support sustainability hit the industry we want to shout about it, so let us tell you more about rPET and what is it!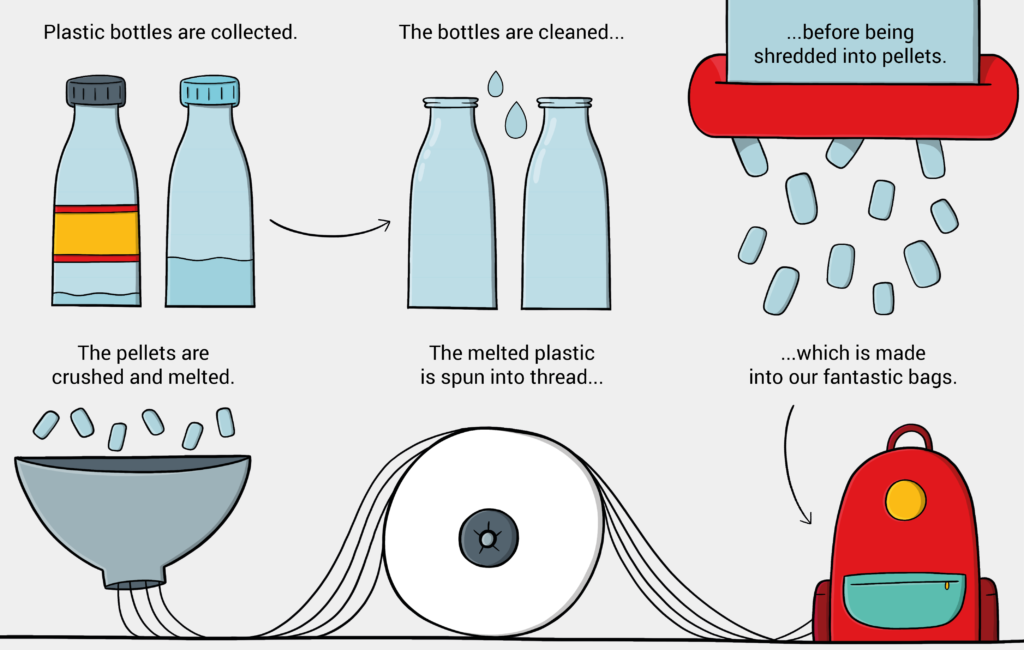 As you can see from the result, it can help to make fantastic products, such as branded bags!
So, lets be totally clear recycling PET isn't the most perfect of solutions and it also doesn't change the fact that once plastic is made it is here to stay for a very long time! However, it does help to reduce the amount of waste sent to landfills, providing a step in the right direction towards a greener future!
Over 60% of first-time PET production is used to create polyester textiles. By using PET that has already been in circulation, it helps to alleviate the amount of new PET that needs to be created.
The demand and awareness for recycled and eco-friendly products is growing, so innovative and more sustainable ways of creating products is pushing to the forefront of most industries.
Did you know?
Just over half of UK consumers favour advertisers if the product they receive is environmentally friendly.
Branded bags are a great way of getting your business or organisation seen, but ones made from recycled materials will help to carry your eco message. Looking to stand out? Here's a selection of stylish and functional rPET recycled bags…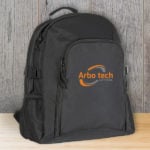 Chillenden rPET Business Bag
Made from 100% rPET, this eco-friendly business bag features a padded compartment for a tablet or laptop PC up to 15" screen size, a handy front pocket, soft neoprene wrap carry handles and shoulder strap, it's also REACH Compliant. A backpack version is also available.
Bethersden Safety Recycled RPET Laptop Backpack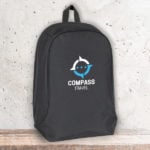 This safety laptop backpack is perfect for employees on the go! It features a padded laptop sleeve and organiser section with zip access set towards the back, to help keep belongings safe and deter thieves.
Newchurch Recycled Cotton Tote Bag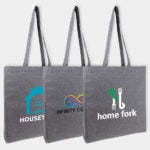 Based on the Newchurch tote shopper, this big tote features an 8cm gusset!
Made from 70% recycled cotton from off cuts and waste cotton blended with 30% polyester (rPET) for extra structure and provides a great all round bag for a variety of events and occasions. Drawstring option also available.
Looking to promote your business in a greener way? Contact the team today! Call 01623 636602 or contact us via the website.
---
Source: www.earthhero.com