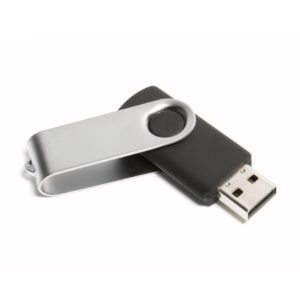 USB drives, USB memory drives, flash drives, memory sticks, and pen drives. We have many different names for them but they allow you to transport important files around while you're out the office.
Promotional memory sticks have major benefits if they are given out at tradeshows or as promotional giveaways. Firstly they can be printed with your company logo or design, this will make them highly visible advertising solutions. Secondly the flash drive could be loaded with files detailing information about your company and what you can offer the user if they become a new client.
USB's are available in a range of sizes, enabling you to pick a suitable size and price to meet your advertising needs. On an average 1GB flash drive you could store about 486 photos and 243 mp3 files. We offer a wide range of sizes 256MB, 512MB, 1GB, 2GB, 4GB and 8GB.
We have small flash drives so they can attach neatly to a set of keys so your company logo will always be carried around by that new client.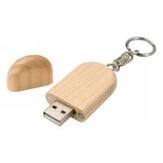 More and more people are looking towards eco-friendly USB sticks, and it's great that options such as bamboo, recycled plastic and and even wood (from a renewable source) are becoming available.