When promoting your company unique and interesting promotional ideas can make you stand out from your competitors. An article we found showed how a car insurance company in Dubai came up with an interesting adverting solution to reach their target audience. The company placed branded pillows in areas where cars were most likely to be dented or damaged.

After reading the article I decided to put together a selection a fun and interesting promotional products.

Many companies hand out promotional USB drives. USB drives at conferences but yours could stand out from the competitors with our range of 3D USB drives. These personal company memory sticks will ensure customers know your business name. Please us the link to read more about our range of Promotional 3D USB drives.

Why not try a fun promotional Skimmer Ring to advertise on, available in a selection of colours and the option to be printed with your company logo or details. These could be the ideal solution for advertising on hot summer days.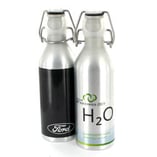 A modern and unique promotional product could be our new aluminium sports bottle. These are made from recycled aluminium and with the stylish design will surely make your promotional message stand out. With their design these will be highly desirable products on a trade show stand or as a promotional giveaway.
The Pellacraft Team.