This is the first week that we have almost felt back to normal; the office is fuller and definitely busier, everyone you speak to seems much more upbeat and optimistic about the future. We're a year in, and what a year it's been; it was good to reflect this week and take stock of what we've all been through together.
This week's we're bringing you a magical mix of new, reintroduced, and now available eco options!
UK's most popular Owl! The teat-owel (okay, that's my Dads joke)!
The good old tea towel! We all use something that every day, so why not add your logo or message on one! These tee towels can be packaged for retail, great for raising awareness or raising funds for charity events.
Ideal for charities, campaigning and retail outlets.
The most stylish sanitiser!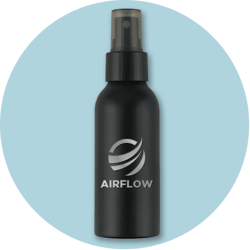 I couldn't go a week without introducing a hand sanitiser; this one oozes a hight quality sleek finish! A super stylish 30ml black aluminium atomiser that can be engraved with your logo comes containing alcohol-free liquid hand sanitiser proven to kill viruses, including Coronavirus. Our non-drying formulation is kind to hands, is freshly scented and offers EN14476 2013 certification.
Click to view the aliminium hand sanitiser.
Ideal for meeting rooms, car showrooms and award packs.
Be AWARE with the recycled tote!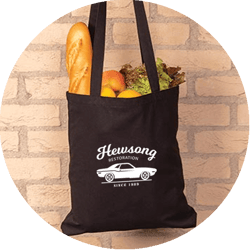 We introduced the AWARE™ range recently. With AWARE™, the use of genuine recycled fabric materials and water reduction impact claims are guaranteed by using the AWARE disruptive physical tracer and blockchain technology.
You can save water and use genuine recycled fabrics.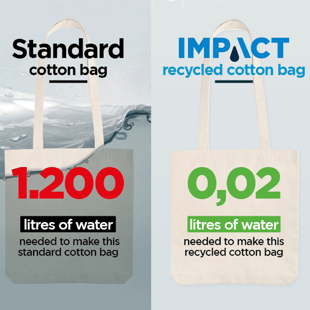 A regular cotton tote uses 1200 litres of water. AWARE™ Recycled cotton requires almost zero water! With the focus on water, 2% of the proceeds of each Impact product sold will be donated to Water.org.
Carry your essentials inside this casual tote bag made with 100% recycled materials with AWARE™ tracer. This tote bag features a simplistic design with two top handles that can be carried on the shoulder or by hand—a truly sustainable and reusable bag for everyday use.
Click here to view the causal tote bag.
Ideal for conferences, retail and team gifts.
Be seen on the move!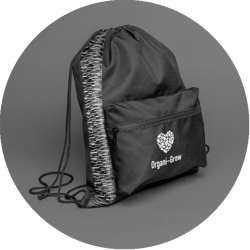 rPET Reflective Drawstring Backpack. Increase your visibility in style with this drawstring made with 100% recycled polyester and AWARE™ tracer. The drawstring backpack features a modern allover reflective print and a roomy zipper pocket. PVC free. This bag saved 8 litres of water and is using nine plastic bottles.
Click here to view the rpet reflective drawstring backpack.
Ideal for schools, recycling schemes and fitness clubs.
The Challengers gone all Eco!

The senator® bestseller is now even more sustainable.
Produced in Germany with CO₂ neutral green electricity and the visible parts made of recycled material. We use an ABS re compound based on >95% recycled material. This means reusing industrial production remnants and waste, returns and everyday products.
Our refill offers up to 5,000 m of writing comfort in blue or black ink, without smearing or scratching and is document-proof!
Available in a mix and match option from 2500 pieces. Free combination option of 4 colours for barrel and clip and 15 colours for the upper for an individual match to your corporate design.
Click here to view the new recycled challenger.
Click here to view the new recycled challenger mix and match.
Ideal for corporate schemes, rebranding and event merchandise.That's my round-up for this week, we're already working on next weeks ideas, and I will be sure to update you before the bank holiday! Enjoy the first week of 6; let's hope the weather is kind for us all.
Stay safe, Sx.