Another week that has flown by, we've had birthday celebrations and cake, and then today we took part in the Comic Relief #ShareASmile day with a few terrible jokes that made us all chuckle, so a nice end to the week.

This week's we're bringing you is a right old mixed bag again. Some weeks they are product ranges that are new to us, but others are just totally random promotional products that we think you will like, fit well with the campaigns we're apart of, or are all-round good new products to the range that we need to mention!
Not another hand sanitiser!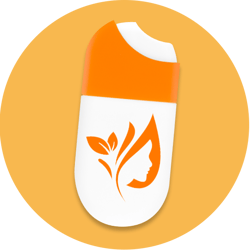 I hear you; we have a new promo hand sanitiser coming out nearly every week, but this one has a beautiful casing, and it has an Alcohol Free solution. The non-drying formulation is kind to hands, is freshly scented and offers EN14476 2013 certification, proven to kill viruses (including Coronavirus).

A 5ml lozenge-shaped atomiser containing alcohol-free liquid and is available in a great selection of colours.
Call for your samples today.
Click to view the alcohol free hand sanitiser.
Ideal for offices, meetings and retail outlets.
One of our best selling bags with a twist!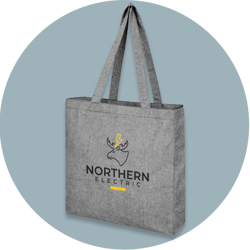 We've been selling a variation of this bag for a few years now; it's very popular as its made from a recycled cotton polyester blend. Recycled cotton, manufactured from pre-consumer waste generated by textile factories during the cutting process.

The Tote is now available with a gusset, so it offers a large main compartment and perfect for shopping, taking to work or carrying around your paperwork as it has resistance up to 10 kilos. That's a lot of shopping.

There may be minor variations in the colour of the actual product due to the nature of the production process; it just means each bag is unique.
Click here to view the recycled cotton shopper
Ideal for charities, conferences and events, team gifts and retail stores.
Let's enjoy the outdoor time with our friends!
Let's enjoy the outdoor time with our friends!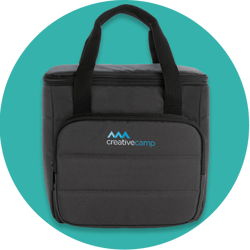 No greenwashing, but telling a true story about sustainability! This Impact collection is made with AWARE™ tracer. If you choose this item, you save 6 litres of water and reused 11 plastic bottles!
The cooler bag is the perfect companion for a picnic in the outdoors, which should come in handy in the next few weeks.
The main compartment offers space for up to 9 cans (so a fair amount of tasty treats), and the zippered front pocket holds essentials that you have with you - perfect for those hazy days and nights that are on the way!
Click here to view the recycled cooler bag
Ideal for sales incentives, team gifts and on pack promotions.
Growing the right relationships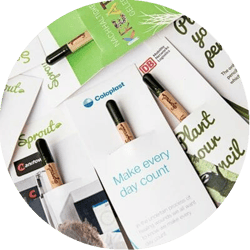 When it becomes too short for use, you can plant the pencil in soil, and the seed will germinate and grow into a beautiful plant. Custom engrave or print Sprout Pencils with your business logo and brand message.

The Sprout Pencil is the perfect eco-friendly corporate gift, giving any brand or business a sustainable brand message. Choose from a variety of plants and herbs available.
Click here to view the sprout pencils
Ideal for product launches, meetings and team building events.
We've got the power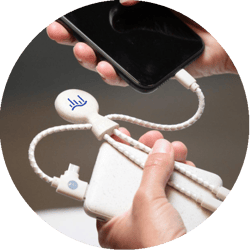 These two great products are now available in a handy little set and a sustainable set at that!
With a powerful 5,000 mAh power bank and Mr Bio-charging cable made from a mix of wheat and biodegradable plastic, the FSC certified packaging makes the set complete as an 'eco' gift on the go!
Both items are really popular in their own right but making it a set completes it!
Click here to view the Mr Bio Power Set
Ideal for team awards, customer gifts and event gifts.
I hope that we have given you some new insight into the ever-expanding range; it's great to see many sustainable items introduced. Hopefully, before too long, this is all that we will be presenting and have a fully sustainable and recyclable range for you.

I wish you all a bright and cheerful weekend!
Stay safe, Sx.