There is a reason why its called 'tis the season to be jolly' and we can't wait!
This week we are bringing to you promotional gift ideas with a fizz and pop theme to showcase a range of timeless branded merchandise that will be used time and time again all year round.
Here is our top 5:
Bottle Opener is always needed.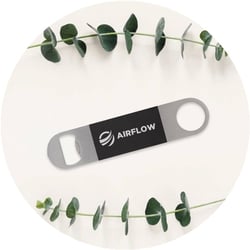 Imagine your brand being at the forefront at the end of a busy day signally time to relax and kick back!
This stainless steel bottle opener will do exactly that. Place your brand in the coloured middle area to stand out and be part of the party time.
Check out these cool branded bottle openers here
Handy timeless wine opener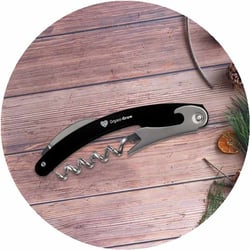 Most popularly known as the 'waitress knife' for it's multi-usage and condensed handy size.
Stainless steel with a coloured body featuring a foil cutter and bottle opener. Available in 4 colours – black, white, heather green, slate grey. Available from £2.98.
Check out this waitress knife here.
Perfect cocktail glass with a difference

Keeping with the party theme, this glass cocktail cup with squeezer and straw is a unique gift with added value made from recycled glass and PET plastic.
Perfect for the eco-conscious amongst your network.
Check out this gorgeous cocktail glass set
Glass gift with a difference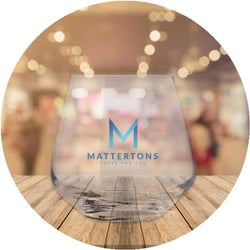 Glassware is always a great gift and talking point.
This 3 piece set is also made from recycled glass manufactured using less energy and raw material.
Imagine your logo printed and used time and time again.
Effortlessly open wine bottles with style.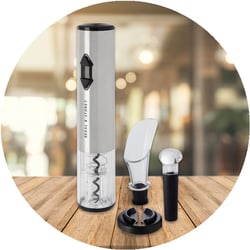 If you have ever had a long day and are unable to uncork your favourite bottle of wine, you will know how well you used, not to mention, loved this Pino electric wine opener with wine tools.
This is a great stylish product that will be treasured.
Check out this stylish wine opener gift idea here.
We hope you are enjoying our Christmas themed top 5 products. If you missed last weeks home gift ideas, you can check them out here.
We'd be happy to supply the artwork to help you visually see how great the fizz and pop promotional gift ideas would look with your branding.
For more details on any of the products, simply click on the links, or you can contact us for a quotation.
Have a great weekend!
S x