I hope that you have a good week, I must admit mines been very up and down this week. It's felt tough to get going but I spoke to a few people and it appears that it's not just me (always a relief), anyway it hasn't stopped me bringing you some wonderful little finds this week from the treasure chest of promotional products!
100% Organic Cotton T-shirts

A fab new range of T-shirts! Sounds simple hey but these are different, these are not just any old t-shirts, these are 100% Organic Cotton - fully traceable certified. Global Organic Textile Standard and Oeko-Tex made by Oporajeo for No Sweat…Fighting Sweatshop Labour.
"No Sweat is a grassroots campaign that builds solidarity among workers' worldwide. We look to global social justice movements and to the international workers' movement to build common, united, campaigning action against workplace exploitation and the sweatshop bosses.
No Sweat stands for workers' solidarity"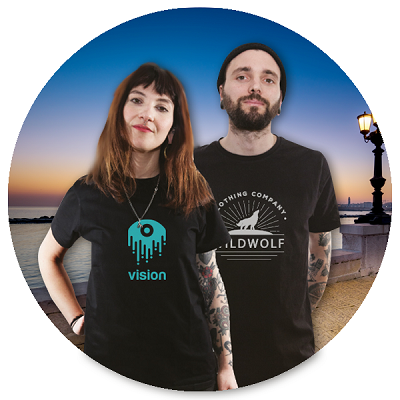 Oporajeo was set up by survivors of the Rana Plaza disaster. In the aftermath of the disaster, labour activists involved in the rescue operation worked with a group of survivors to create an alternative to the sweatshop factories that are so prevalent in the garment industry. They named their new factory, Oporajeo, which means 'Invincible.'
Through our partnership we are demonstrating that change is possible in the garment industry and we're setting new standards to provide an exciting model for future of garment production.
Expect to hear more about this brand from us; we're stocking white and black t-shirt and working together on projects for customers that this means everything too.
Ideal for campaign t-shirts, concerts and promotional t-shirts
We all love a clever little tool

Another little novel but useful tool, we're all a bit more cautious about what we are touching now days and this is a great little tool to have handy. Okay I own up; I have one in my bag, and I have used it more than I thought I would which is why I have added it!
This Antimicrobial touchless tool allows the user to open doors and push buttons without any direct contact with hands. The tool includes a black stylus, a bottle opener, a 4cm ruler, and a hook to open doors and it is covered by a plastic smoke colour case that can be easily closed.
Ideal for posting out, commuters and delivery companies.
Time to pull your socks up!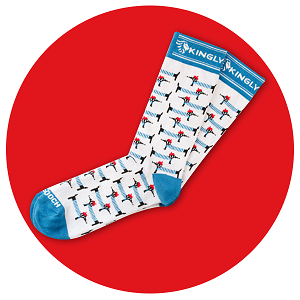 Now these socks are becoming very popular, they just seem to make people smile and right now, that means a lot! We've seen some funky designs that incorporate company colours and messages. This kind of product you can really let your brand show off its fun side.
Organic GOTS certified and upcycled yarn also available. Available sizes: one size fits all for men, one size fits all for women. A one size fits most is also available. However, you can request any other sizes.
Ideal for adding to team packs, client mail outs and adding to your merchandise webshop.
You can make a pen digital?
Oh yes you can!

Well, this is new for a pen; I mean how many new things can you do with a pen but our good old friends at Senator have done it!
They have made a pen digital (kind of)! By adding the NFC technology, it makes it possible to combine haptic and digital advertising.
As soon as you hold an NFC capable smartphone next to the ball pen, you are linked to additional information or functions via the NFC Tag hidden inside the ball pen and receive them accordingly on your display.
With this feature the classic ball pen turns into a portal for a variety of information: from business cards to sales documents such as catalogues or special offers or even videos.
The highlight is: with the clever senator® solution the link can be changed online at any time, no matter where the pens are located. For example, if the link refers to an information brochure today, it can indicate a discount campaign tomorrow. In this way, the ball pen always remains up-to-date and interesting for the user. I mean to be able to change your advert on an item that is already with the recipient is pretty mind blowing and magical all at the same time.
Ideal for when your marketing messages keep changing, offering discounts and new product launches.
Brighten up with some colour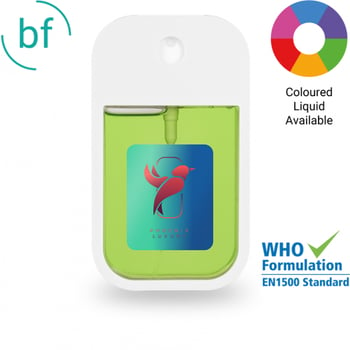 Then we have a fun colourful hand sanitiser to add to our range, you can make this handy pocket sized sanitiser feel more on brand to your logo by matching up the liquid to your corporate colours!
6 colour liquids are available to choose from clear, blue, green, orange, violet, red, rose or violet.
A very handy 48ml container with a clear window containing HSE licensed UK made liquid hand sanitiser consisting of a 75% alcohol WHO formulation: an active substance intended to make harmful organisms like bacteria and viruses, including COVID-19, inactive!
Ideal for staff meetings, key workers and commuters.
That's my round up for this week, have the best one that you can! Stay safe and check in again next week for the latest promotional products! Sx