Pellacraft Welcomes Thomas To The Team
Pellacraft is delighted to introduce our latest new team member, Thomas Nelson, who has joined our design team.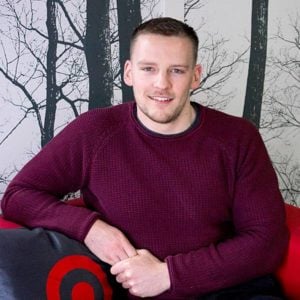 New employee Thomas Nelson, pictured above
Interesting Info About Thomas
Thomas is a former member of the British Lifesaving Squad, who are responsible for patrolling beaches and keeping swimmers safe. He joins Pellacraft having previously worked at Sheffield based marketing agency, MB Advertising.
Prior to this, Thomas attended Sheffield Hallam University where he gained his Foundation Degree in Graphic Design.
In his new position, Thomas will play a pivotal role in supporting and contributing to the design materials that Pellacraft produces for its clients to support their marketing campaigns.
Asked about his decision to join Pellacraft and the promotional merchandise industry, Thomas said:
"My previous role was no longer challenging me enough. Since joining Pellacraft I have thoroughly enjoyed the different type of projects I have been able to work on. Pellacraft offers a wider variety and quality of work, all within a better working environment."
Outside of the office, Thomas has a number of other hobbies and interests:
He's a die-hard Sheffield Wednesday FC fan and tries to go to games whenever he can.
He is also a former serving member of Britain's Lifesaving team having represented GB at events in countries such as South Africa, Australia, Holland and France.
Lifesavers participate in Lifesaving Sport to increase both their fitness and skill levels to be better equipped to deal with emergency situations and saving lives.
Competitions take place on the beach, in the sea and in the pool, demonstrating the extraordinary strength and diversity of skills of lifesaving athletes.