Our environment depends on forward thinking businesses to purchase clothes made from recycled plastic bottles. A growing number of manufacturers who produce shirts from a combination of pre-consumed organic materials and plastic will help us reach our 2030 sustainable development goals. Don't stop with sustainable clothing because recycled branded merchandise is widely available and even the smallest of change helps.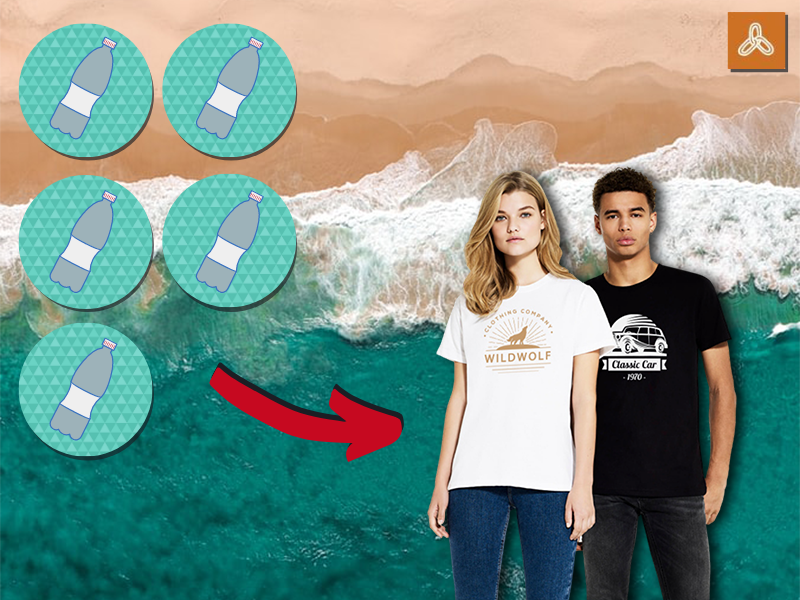 Sadly, over 150 plastic bottles litter each mile of UK beaches. Every day approximately 8 million pieces of plastic pollution find their way into our oceans.
At least five 1.5 litre water bottles goes into every shirt so with your help, one mile of shoreline could be saved for every 30 shirts sold!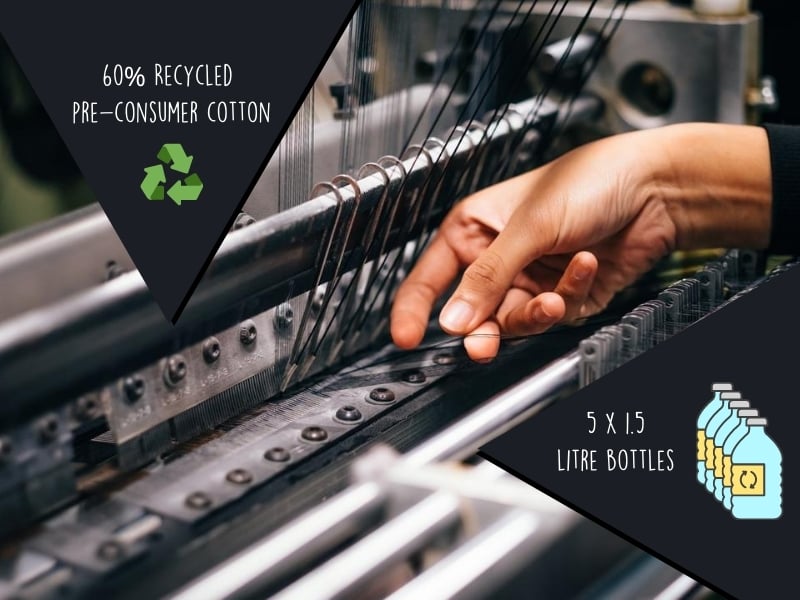 So how can I help?
When you invest into the Salvage Brand, you purchase a unisex classic fit T-shirt made entirely from raw materials, extracted from harmful waste. The main source of plastic comes from PET bottles and is the most common thermoplastic polymer in the world. The initiative is important because 5.25 trillion macro and microplastic pieces float in the open ocean. Weighing up to 269,000 tonnes.
Salvage labelled products are certified under the Global Recycle Standard (GRS) and the Organic Content Standard (OCS) by the Control Union Certifications.
We have multiple printing options available to ensure marketing teams and H.R managers get the best out of our promotional products.
Discuss your enquiry with us and promote your brand on clothes made from recycled plastic and organic pre-consumer cotton.
Sustainable clothing, designed for vegans
More and more people are making conscious decisions when shopping for clothes. Companies who meet the needs of animal-friendly demand, have an advantage because they deliver a desirable alternative. The "PETA-Approved Vegan" logo recognises progressive compassionate businesses. Sell recycled clothing to ethical consumers and help them to shop with confidence, safe in the knowledge that they're not supporting the exploitation of animals.
Our unisex classic fit T-shirt's form part of our environmentally friendly range, where we pride ourselves in delivering eco-friendly products to the most innovative business owners in the U.K.